GSG enters the world of professional cyclocross with a newborn team, all Italian and all female.
In fact, for the 2021-22 season it will support the FAS Airport Services- Valcar team.
The team's rooster is based on the best athletes on the Italian scene, namely the Italian champion Alice Maria Arzuffi, the multi-champion Eva Lechner, Silvia Persico (athlete of the Valcar Travel Service team) and the under 23 Lucia Bramati.
Under the guidance of team manager Luca Bramati, the team will participate in all stages of the World Cup and in the most important European events including the Ethias Cross and Superprestige circuits.
The season opened on Sunday in Waterloo – Usa – and will continue with two other stops on 13 and 17 October in the USA, before landing in Europe.
"A new team, a new atmosphere, new goals, but always part of the Valcar family – Travel & Service" says Alice Maria Arzuffi "I'm happy with the new team and charged up for everything that is about to happen. I was very pleased to see the owner of FAS Airport Services and Valentino Villa della Valcar at the start. "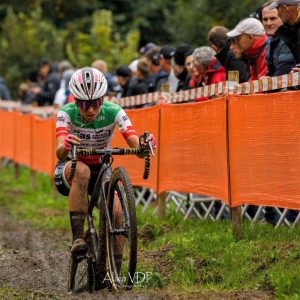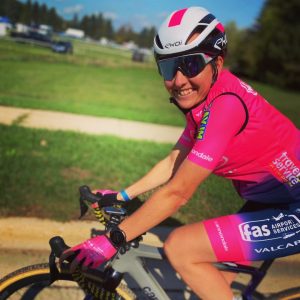 For the CX athletes, GSG has developed specific products for cyclocross and graphics that are inspired by the already known and iconic Valcar – Travel & Service layout.