GSG and AG2R LA MONDIALE Pro Cycling Team are proud to announce the co-operation and partnership for the upcoming UCI World Tour seasons 2017 and 2018.
GSG's partnership with AG2R LA MONDIALE Pro Cycling Team means a return to the highest level of road cycling, after a good number of seasons with the Italian cycling team, Acqua & Sapone.
GSG will be providing a complete range of technical apparel for both the UCI World-Tour cycling team and their development team.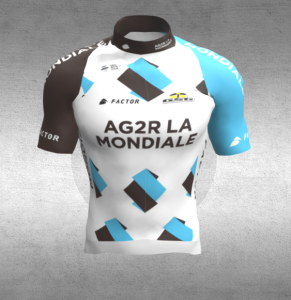 "We are very happy about this partnership with GSG, a highly dedicated company in developing the most modern and technical cycling apparel entirely manufactured inside its premise in Italy. GSG is putting its 30 years of experience at the service of our WT Team to enable each rider to ride comfortably in every weather conditions and also enable Ag2R to achieve its highest goals. Producing in-house is a great advantage for us because GSG can rapidly satisfy any special request from the riders in the shortest time possible", said the President of AG2R Mr. Vincent Lavenau. "All of the above points and the high flexibility made us choose GSG as a reliable partner confiding in their strong support throughout the season", emphasized again Mr. Vincent Lavenu at the signing of the contract.
The team will use key products from GSG's Custom and Accessory collections and they will be working with the R&D department to further the evolution of cycling apparel.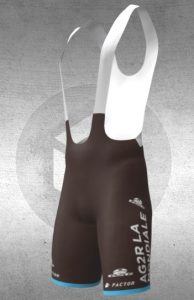 "Working with a pro cycling team and their athletes gives GSG a fantastic opportunity to develop some state-of-art garments, do hard tests on them and gives us the chance to improve performance in all range of products, said Alessandro Costa, GSG Marketing Manager.
Since the year, 1984 GSG has been a key partner for the success of many, pro and amateur, cycling teams. Based near Venice and near the Dolomites, GSG has the perfect scenario for developing performance-cycling wear that offer the optimal combination of performance, comfort and weather protection for every kind of race.
Finally, this partnership will definitely help GSG to become one of the top world 5 brands for all enthusiasts in the cycling community, highlighting once again the importance for this partnership.