Today Team Novo Nordisk and GSG presented officially new 2019 team jersey.
Team Novo Nordisk's new 2019 GSG-designed jersey will feature repeating white text with the words 'inspire, educate and empower' down the torso below a light blue circle that serves as the global symbol for diabetes awareness. The navy blue jersey will continue to feature the words "Changing Diabetes" across the chest. The 2019 changes will continue to bring awareness to Team Novo Nordisk's mission to inspire, educate and empower everyone affected by diabetes.
The five new riders joining the team include Olympian and three-time former Hungarian national champion Peter Kusztor (HUN), Oliver Behringer (SUI), Declan Irvine (AUS), Sam Munday (AUS) and Ulugbek Saidov (UZB).
"I want to say a big thanks and congratulations to the 2018 squad. We had one victory, seven podiums, and 11 top five finishes, which are the most in Team Novo Nordisk's six-year history. This success was the combined result of confidence and teamwork," Team Novo Nordisk's CEO and Co-Founder Phil Southerland said. "Looking to 2019, I'm confident this trend will continue, and the addition of four development riders and veteran pro Peter Kusztor will serve as tremendous boosts for the team."
For the first time in its history, Team Novo Nordisk is adding a new rider to its professional roster from outside of its development pipeline. Kusztor was recently diagnosed with type 1 diabetes after breaking his collarbone at the Czech Cycling Tour (August 2018).  Accolades over his 14-year career include representing Hungary at the 2008 Beijing Olympic Games, two-time Hungary national road race champion (2010, 2012), Hungary national time trial champion (2010), winner overall at the Tour of Bretagne (2011).<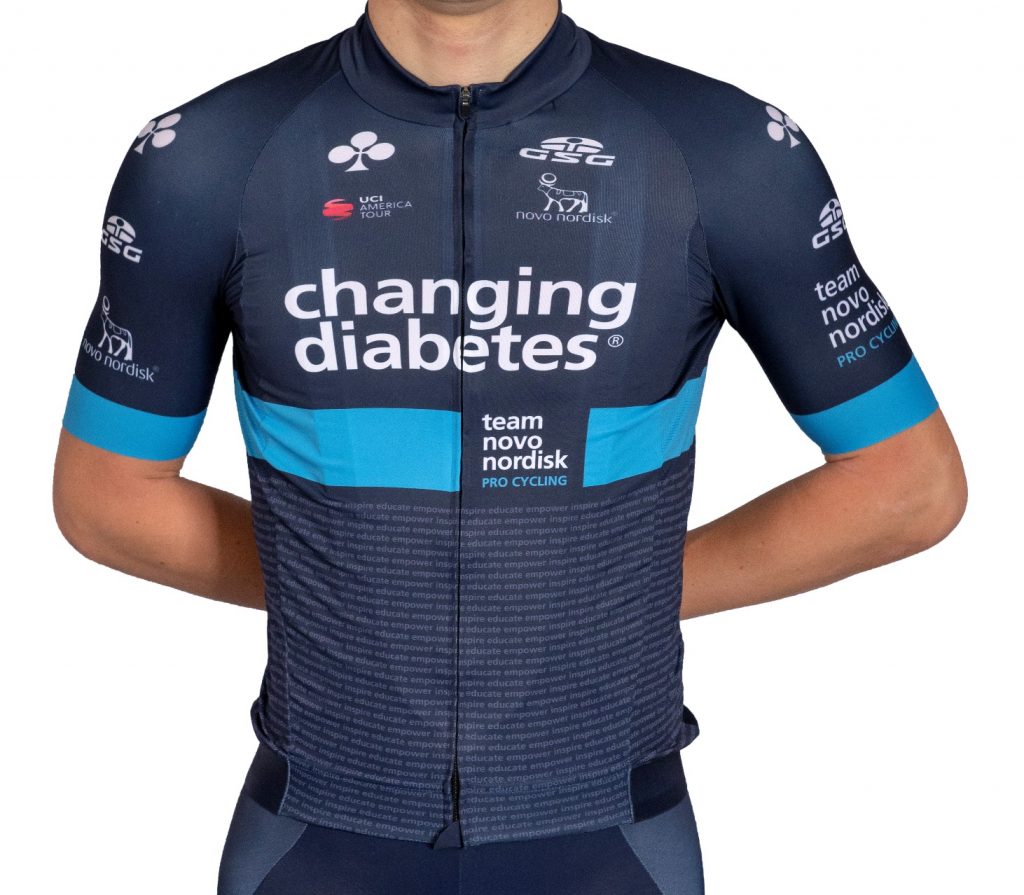 #challengeyourlimits #gsgcyclingwear