After all sports activities have stopped for the Covid pandemic, also cycling is returning to competitions, the Pros will start first, but immediately behind the amateurs and it quite clear that the most popular competitions, with a view to respecting the distance, will be the individual time trials !
Thanks to collaborations with World-Tour and Professional teams, GSG produces a product specifically developed for time-trial races.
The CHRONO Skin-suit of the PREMIUM line – 2020 CUSTOM Collection is a perfect item for the time trial races, having an aerodynamic shape studied in the wind tunnel and fabrics designed to obtain maximum performance. High Speed ​​Lycra in the upper part to cut through the air and Compression Lycra in the lower part for the top of power.
For maximum performance, we have inserted a special NO-PINZ pocket that allows you to apply the race number while maintaining aerodynamics. The pad is the excellent Zenith which provides great comfort even when pedaling for long periods. Product is fully customizable.
In picture: biker from NEXT LEVEL BIKESHOP team,  a german amateur cycling team, during a race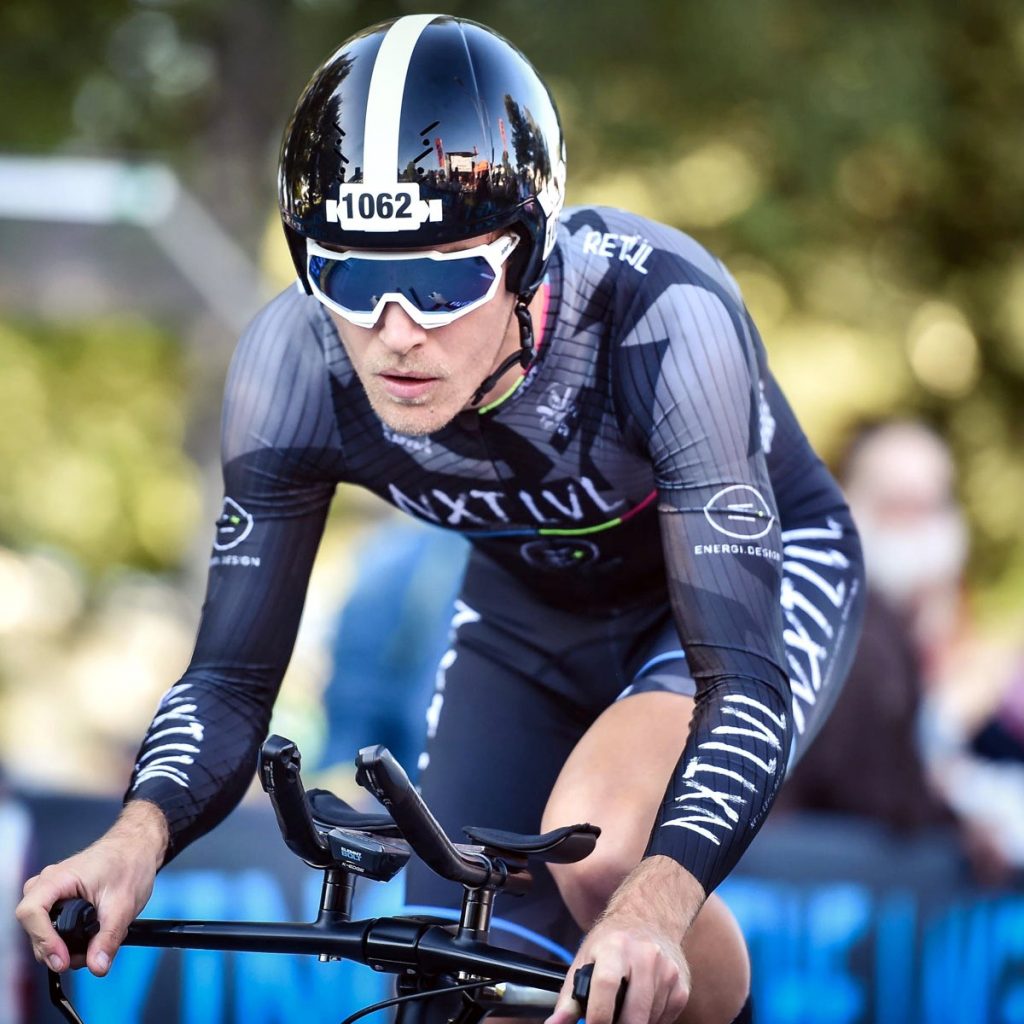 CHRONO pictures: