The collaboration between the Giro d'Italia women and GSG, the "All Made in Italy" cycling clothing brand, will continue for the sixth consecutive year in-a-row.
From 2 July to 11 July, the 32nd edition of the Giro d'Italia Women will take off with a course  of great technical, historical and naturalistic value of over 1,000 km through 4 Italian regions: Piedmont, Lombardy, Veneto and Friuli Venezia Giulia.
The eaders' jerseys of the leaders produced by GSG: Rosa (General Classification) Ciclamino (Points Classification), Green (KoM classification ), White (Best Youth), and Blue (the best Italian in the General Classification) which will also be sponsored officially from the company directed by Simone Fraccaro.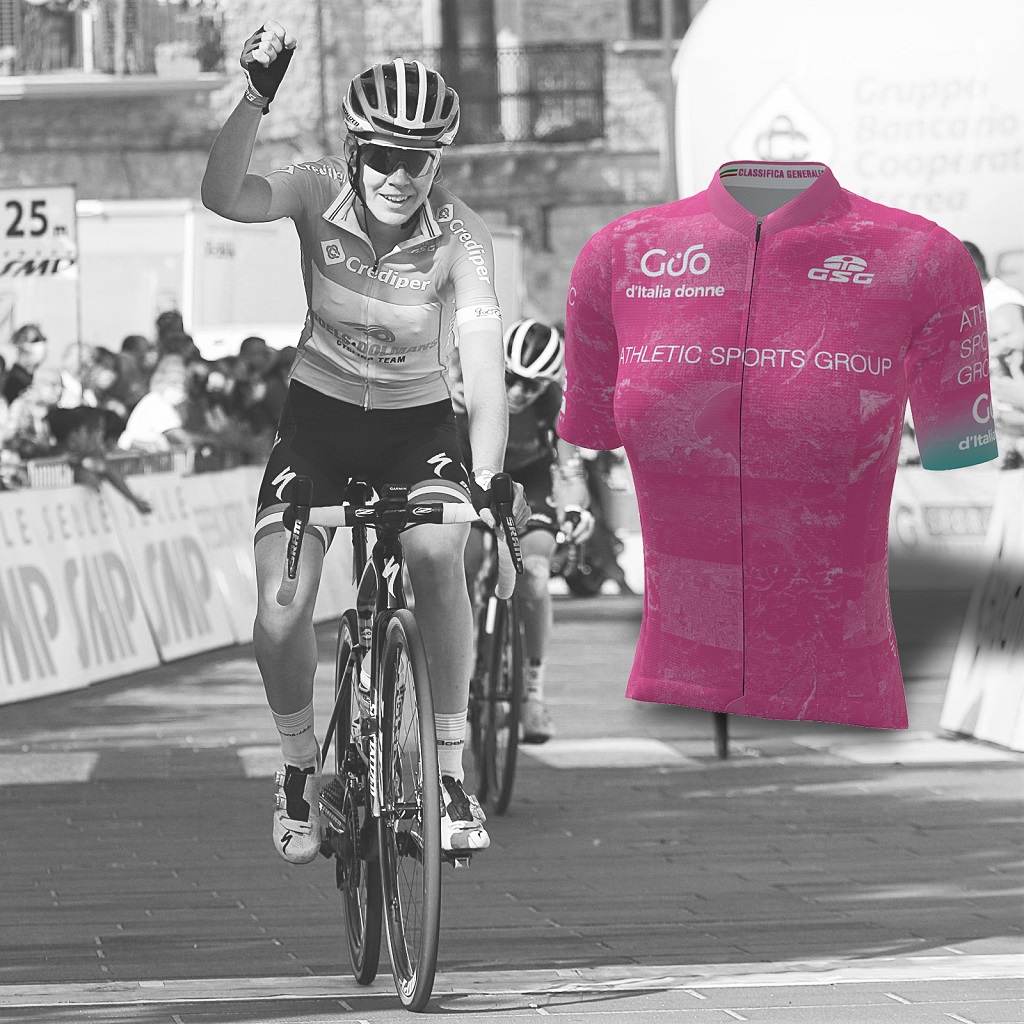 Satisfaction is evident in the words of GSG owner: "We are happy to support the Giro d'Italia Women for the sixth consecutive year, the most prestigious stage race on the world scene and with a thirty-year history." declares Simone Fraccaro. "A race that took place also in these two years that were wiped out by the Covid pandemic. We are proud to be a partner of this event and to combine the beauties of Italy, the pink and the desire of the Italians to return to the usual conviviality, we decided to create a graphic for the jerseys that would take up the maps of the locations of the 2021 rounds, understood precisely as the desire to meet and create a "social network" in this difficult social historical period due to Covid. The rebirth starts again with sport and in particular with women's cycling!"
The leaders jersey is the top of the range of the custom women line, VIS W : a jersey with a strong technical connotation made with a mix of technical mesh, bi-elastic and high-tech fabrics. The jersey was developed on the needs of professional cyclists, whom GSG has always supported over the years, and therefore has a very anatomical fit, also given by the construction with a set-in sleeve, and at the same time performing and comfortable. Only the best for the leaders of the Giro Donne.