We are pleased to announce that Nico Valsesia, the man of extreme races, is an GSG Ambassador for a few days.
And it was immediately a challenge… both for the strong athlete and for GSG, who managed to dress up for this challenge the Piemonte athlete in just 48 hours!
Accompanied by the motto Fatigue does not exist … Nico's first challenge,wearing GSG jersey, is part of the From Zero To category … in this case starting from the sea (Voltri) to reach the summit of Monte Rosa, from 0 to 4554 meters.
Over 240 kilometers by bike, and then the ascent to the Regina Margherita refuge, located on a peak of Monte Rosa, precisely on Punta Gnifetti, the second for the height of the Mount.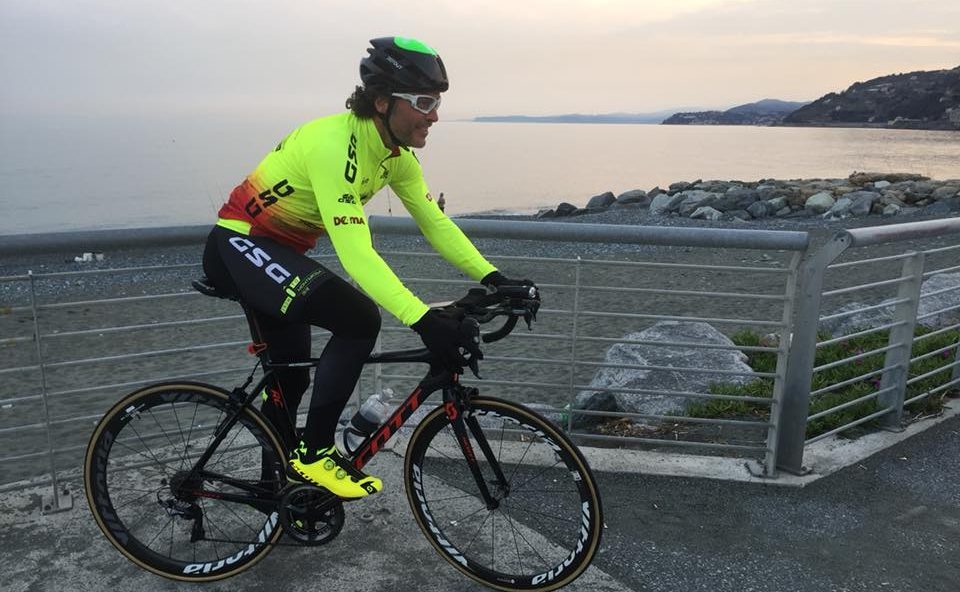 Nico left Voltri at 7:37 pm, climbing the Ligurian Apennines like a rocket, passing the Turchino, then moving on from Masone and Rossiglione. Then Alessandria and the plain up to the alpine valleys: Casale Monferrato, Vercelli, Ivrea, Bard and Gressoney.
Finally the ascent in ski-mountaineering. The arrival at the top at 10.08, after 14 hours and 31 minutes of effort, which obviously does not exist, perhaps.