Valcar-Travel & Service team will be at the start of the Zwift Tour of All, the virtual charity race for "Medici Senza Frontiere", which kicks off today and will unfold for 5 stages until 8 May.
After a series of 'virtual' races held on the Zwift platform to give visibility to their sponsors in coronavirus times, Valcar – Travel & Service athletes will take part in a new and exciting challenge that will involve male and female World Tour teams from all over the world.
The Valcar team riders will take part in the "Tour of All", a stage race broadcast on the Zwift platform and broadcast exclusively live on Eurosport, on the player and on the Global Cycling Network app from 15.00.
Valcar Team  riders will be Elisa Balsamo, Teniel Campbell, Marta Cavalli, Chiara Consonni, Vittoria Guazzini, Silvia Magri, Barbara Malcotti, Silvia Persico, Silvia Pollicini and Ilaria Sanguineti.
Every day the girls will battle for the leader's jersey. The route of each fraction will have a length of between 9 and 72 km with a maximum height difference of 1700 meters for a travel time of no more than two hours (stage 1: Monday 4 May, Innsbruckring, 8.8 km; stage 2: Tuesday 5 May, Richmond (pavè), 9.2 Km; stage 3: Wednesday 6 May, Watopia Medio Fondo, 72.9 Km; stage 4: Thursday 7 May, Watopia Sand & Sequoias, 42.6 Km; stage 5: Friday May 8, Watopia Quatch Quest, 46.5 Km).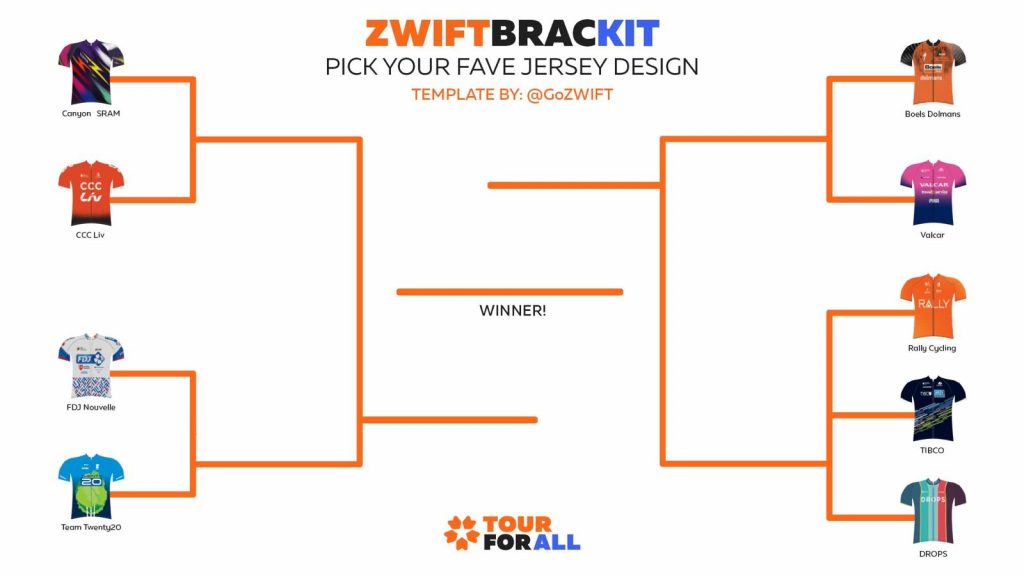 The girls will not only be Avatars: each of them will also have a fixed camera on their race platform.
There will also be a contest on Twitter to vote for the best jersey (follow @GoZwift profile), for us the best is VALCAR team jersey!
The team kit is available online at Valcar Team Replica link.