Terrific performance of  Marchisio Bici team's 8 guys who manage to conquer the Overall ranking of the prestigious 24h of Finale Ligure, a worldwide famous endurance mtb event that every year full the Maine plateau of teams from every nation that gather for compete or just to be together in a gregarious way.
The Marchisio team then closed the 24h race with 420 km riding and an elevation gain of over 19,000 m, behind Marchisio team, Haaans team, in only 4 bikers,and third Rock Nationals team !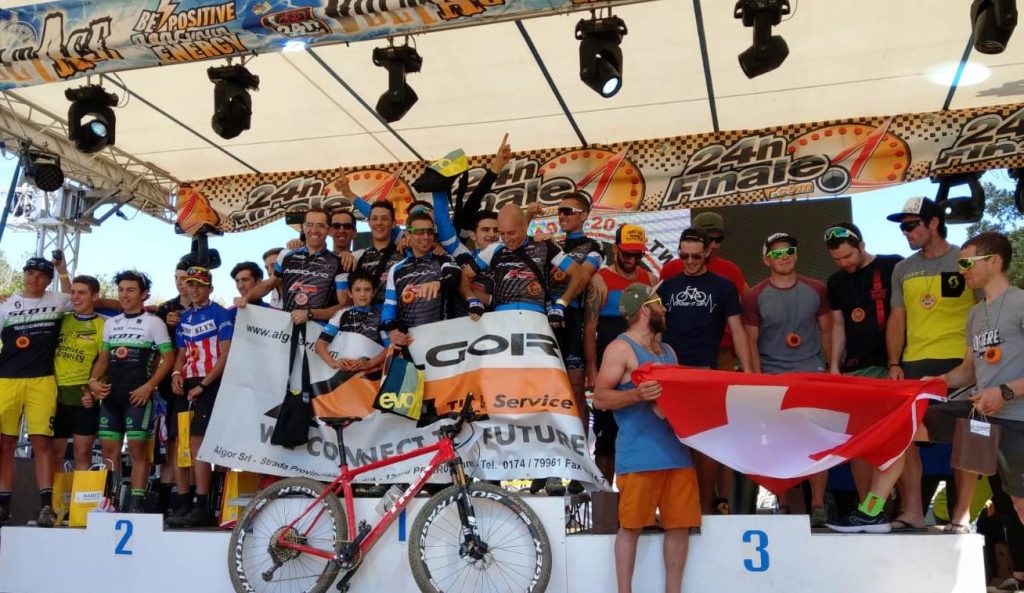 Congratulations all!
#GSGCyclingWear #ChallengeYourLimits