An astonishing weekend that was crowned with the first individual victory of an athlete of the Ghost Factory MTB Team in the Overall female category.
Anne Terpstra, the strong Dutch athlete, former national mtb champion, in a growing performance since the beginning of the year, managed to capture the first personal victory in the Cross-Country World Cup, which also earned her the first victory for the Ghost Factory Team.
A hard test, in the hot and dusty basin of Andorra, which showed the GSG biker, always in the first positions, battling in the last lap with the very strong Iolanda Neff, climbing up from the back after a bad start. The young Sina Frei closes 9th overall.
Uncontainable happiness at the end of the races for Anne and the whole team, now on top of the world not only as a team but also as individual athletes! #ChallengeYouLimits and exceed it!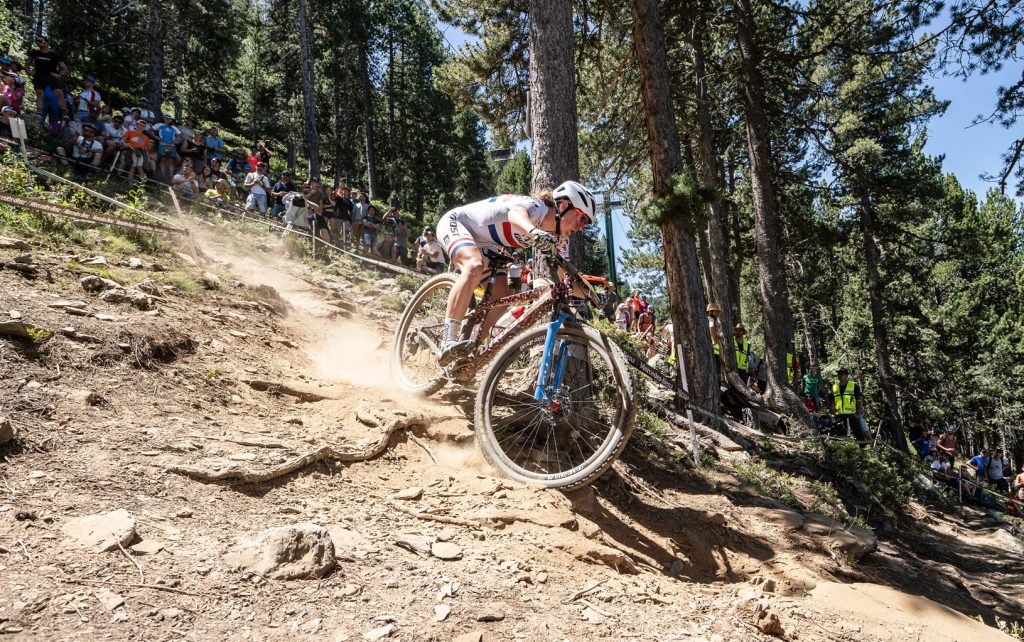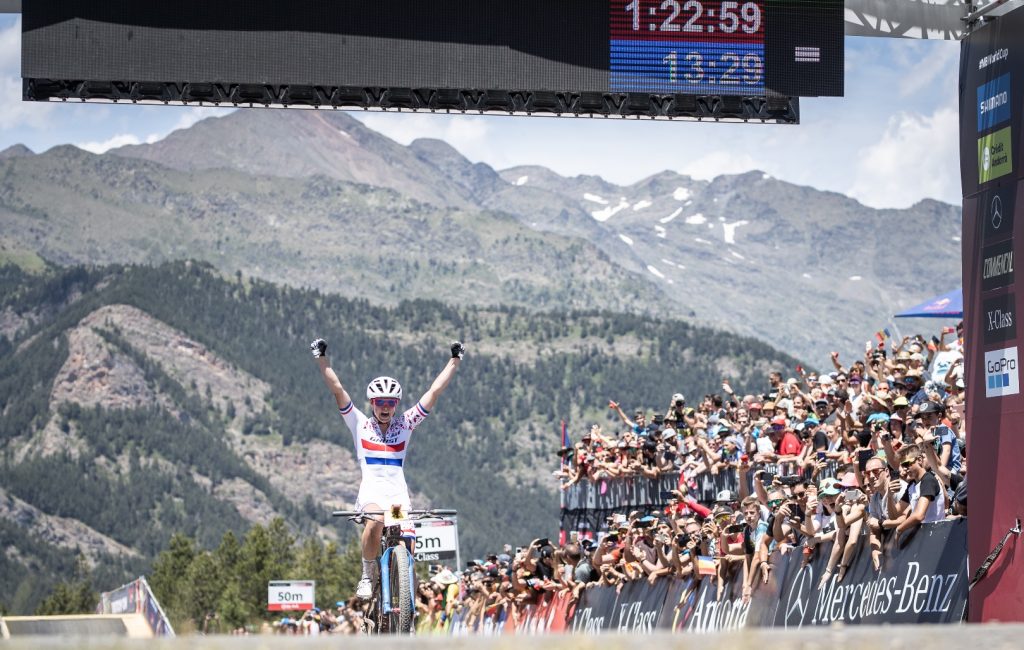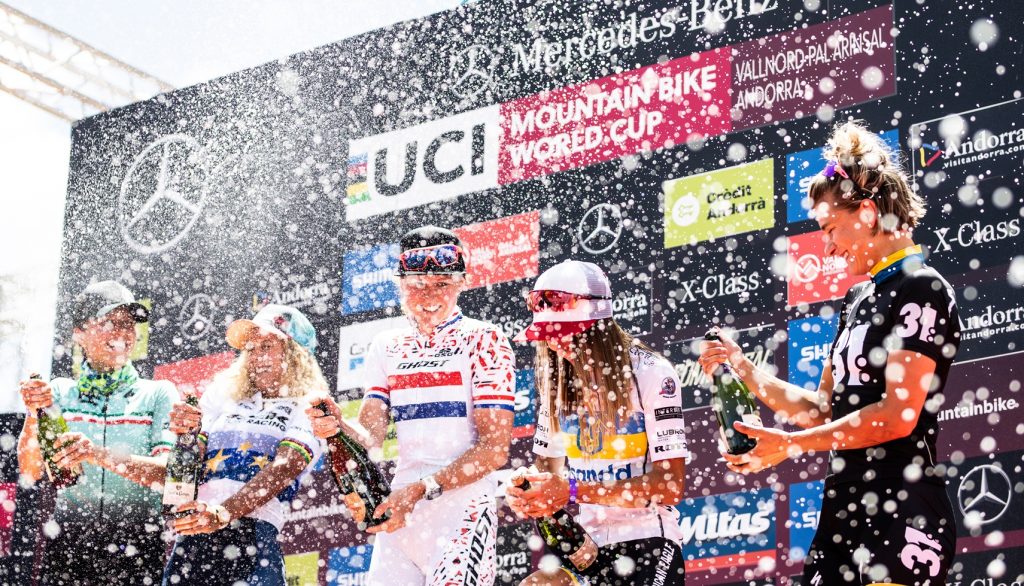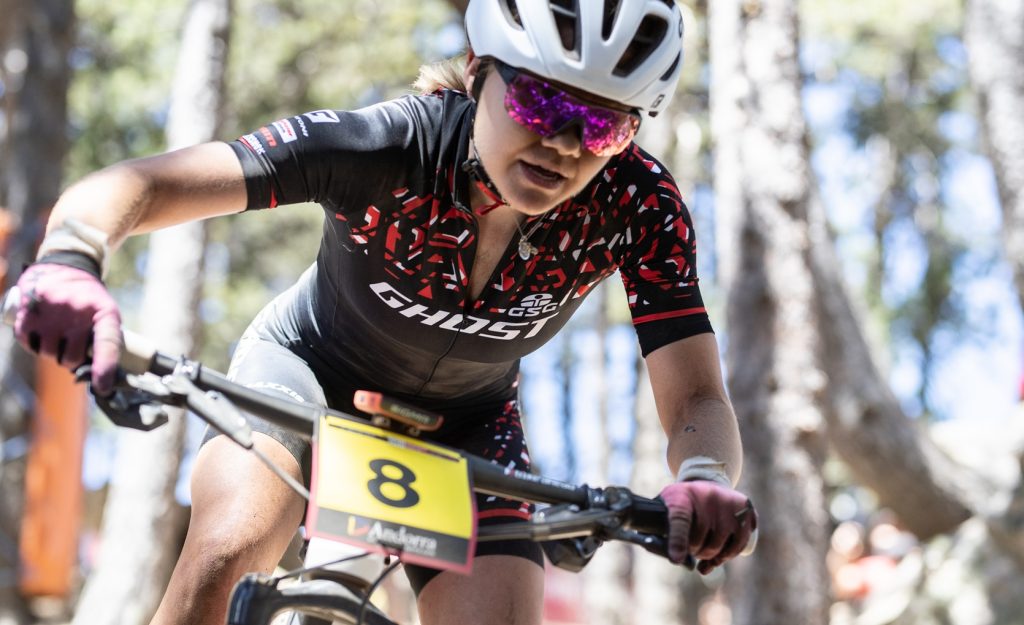 #GSGCyclingWear